Hungarian Artists Management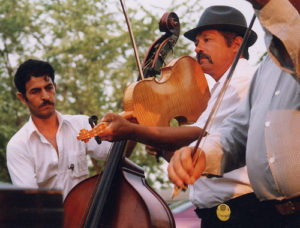 Centrum Management is dedicated to the management and the development of Hungarian artists and artistic ensembles in North American. Centrum strives to develop to be an entity which will act as a "bridge" between the Hungarian art world and the North American art market in the hope that talent from Hungary may be marketed more effectively. Projects are numerous and are designed specifically to suit the individual goals of each client. These may include organization of performances, tours, managing contacts with other art managers and developing specific attractions.
Centrum Management works closely with professional art managers, non-profit cultural entities and community groups. It's headquarters are in Teaneck New Jersey, USA but continuous presence in Hungary is also available.
Contact:
CENTRUM MANAGEMENT
117 John E. Busch Ave.
Somerset, NJ, 08873 USA
Tel: 1-201-836-4869
Mobil: 1-201-615-9240
web: www.centrummanagement.org